---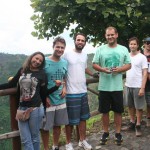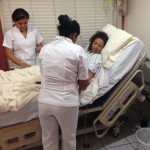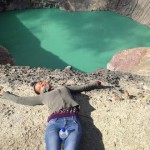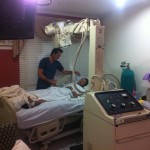 On Saturday November 29, 2014 Metztli tours guide "Suri" Susana Barrera had a serious accident and was hospitalized with a head injury, fractured scapula, fractured ribs, a collapsed lung, fractured pelvis, and foot.  After 10 days in the hospital she is doing better but has a long recovery ahead.
For those of you who don't know Suri, she is a unique, spirited and outgoing person, always among the first to help others. As a tour guide she loves introducing travelers to the beauty, culture and history of El Salvador and is looking forward to the time she is able to resume working.
In an effort to help Suri with her medical and rehabilitation expenses we are accepting donations on her behalf.  Anyone who donates $100 or more will be entered into a drawing to Win a 5 day guided Surf trip or Adventure tour of El Salvador for 2 people including hotels, transportation and daily guided tours and activities. The trip is being donated by Metztli Tours and all donations will go directly to help Suri.
To make a Donation please use the following link to PayPal:
The drawing for the trip will be held on January 15th, 2015.  A winner will be selected randomly and notified by email with trip details and booking instructions, airfare and meals not included.  The trip is valid for any 5 days of travel starting March 1st, 2015 through Febuary 29th, 2016.
Thank you for any contribution you can make and for your prayers and wishes for Suri's quick recovery.
Sincerely,
Michael Schosser
Metztli Tours, El Salvador
P.S. You can check on Suri's progress here at Metztli Tours – Blog / News page or on her Facebook page – https://www.facebook.com/BSUSANA
---