---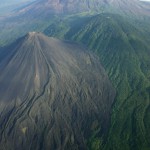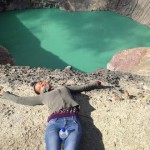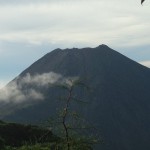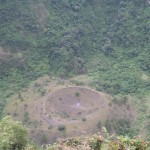 El Salvador is home to 20 potentially active volcanoes. They belong to the circum-pacific Ring of Fire, and are related to the oblique subduction of the oceanic Cocos Plate under the Caribbean tectonic plate. The youngest volcano in El Salvador is Izalco which was born in 1770. It formed on the southern flank of Santa Ana volcano. It acquired the nickname of "El Faro", the "Lighthouse of the Pacific", because of its frequent eruptions that provided a natural night-time beacon for ships. Izalco is one of the most frequently active volcanoes in North and Central America. Next to Izalco is Santa Ana (also known as Ilamatepec) is El Salvador's highest volcano and one of its most active. Immediately northwestwest of El Salvador's capital city is the massive San Salvador volcano. Its modern summit cone is also called El Boqueron and the last eruption was in 1917.
We offer Volcano tours to Santa Ana and Izalco, in Santa Ana and to San Salvador volcano "El Boquerón", in San Salvador.
Available: Tuesday – Sunday
Duration: 4 – 8 hours
Departure: 9:00am from Playa El Tunco
INCLUDES
Transportation
Entrance fees to the volcano's
Bottled water
Bilingual guide
For more information and pricing on this day tour, fill out our – Booking Form.
---